Communication package for award winners
Receiving the Kitchen Innovation Award not only underscores a consumer- and user-oriented innovative strength,
but offers the starting signal for comprehensive 360-degree communication. With our exclusive marketing package
for all award winners we give success a convincing voice! Our current market and consumer information gives
also provide valuable impetus for future product developments.
YOUR BENEFIT
Eine Auszeichnung mit dem Kitchen
Innovation Award unterstreicht nicht nur Ihre verbraucher- und anwenderorientierte Innovationsstärke,
sondern bietet den Startschuss für eine umfassende 360 Grad Kommunikation. Mit unserem exklusiven Marketingpaket
für die Preisträger verleihen Sie Ihrem Erfolg eine überzeugende Stimme!
WINNING PRODUCTS IN THE SPOTLIGHT
As part of an eye-catching exhibition at the Ambiente consumer goods trade fair, we put your award-winning products in the spotlight. In a hybrid of live experience and digital supporting program, we present the award winners to all trade fair visitors on site.
The festive awards ceremony is a worthy conclusion to the unique selection process and offers you a high-quality platform for industry talk. In addition, you will learn exciting insights into current cooking and kitchen trends from our trend study in the supporting program.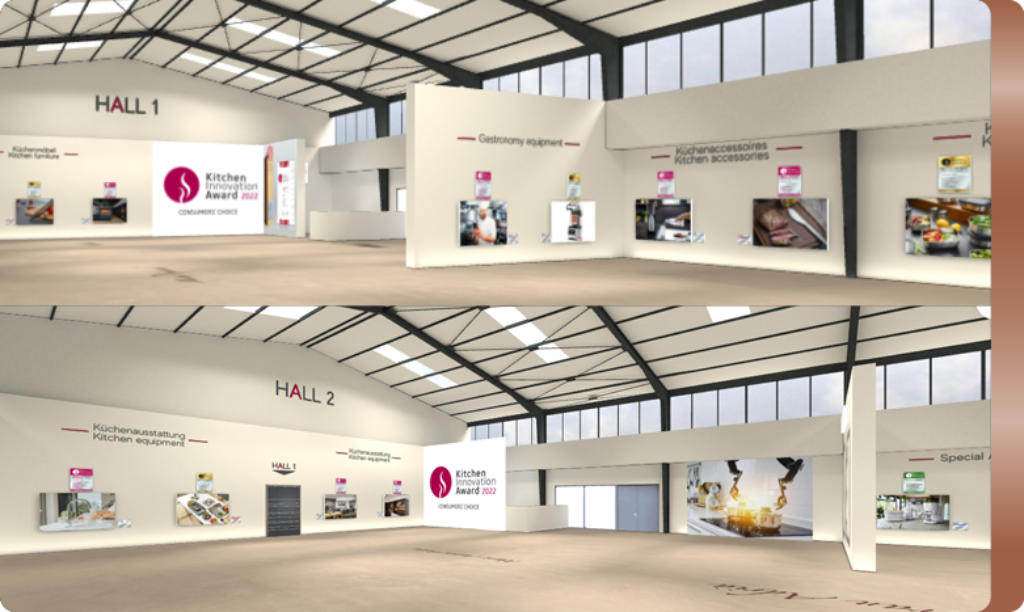 Worldwide, irrespective of time and place: we provide an interactive presentation of your award-winning product through words and images/video in our unique digital showroom
»Hall of Innovation«.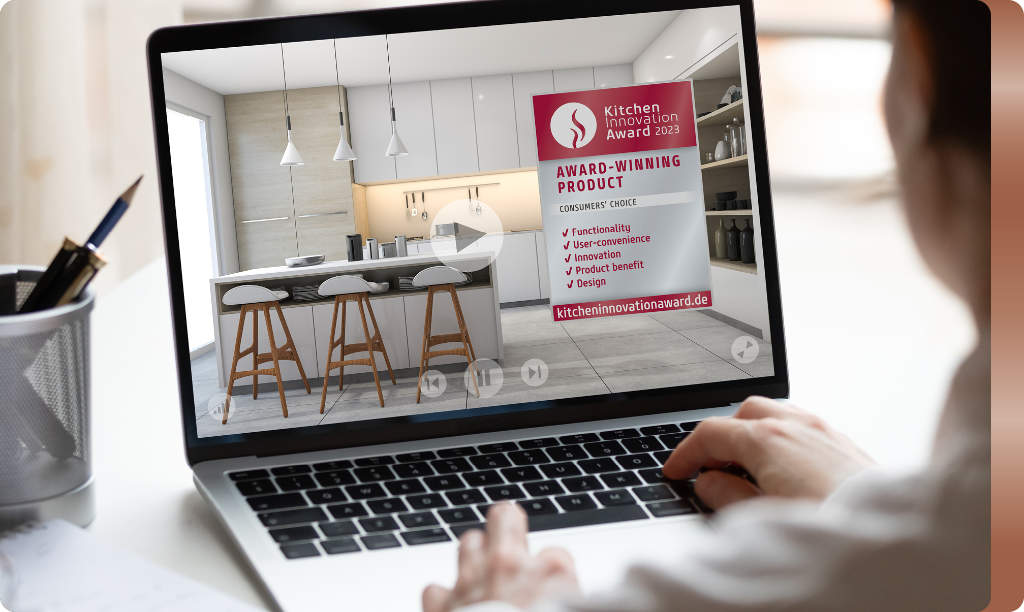 To the point: Our individual product videos created for you communicate all award criteria in words and images and impressively present the advantages of the award-winning product to your customers and consumers.
For high-reach communication of your success: our digital communication tools for award winners are optimized for use in your social media channels, on websites, in online stores, etc. and support your communication to retailers and consumers.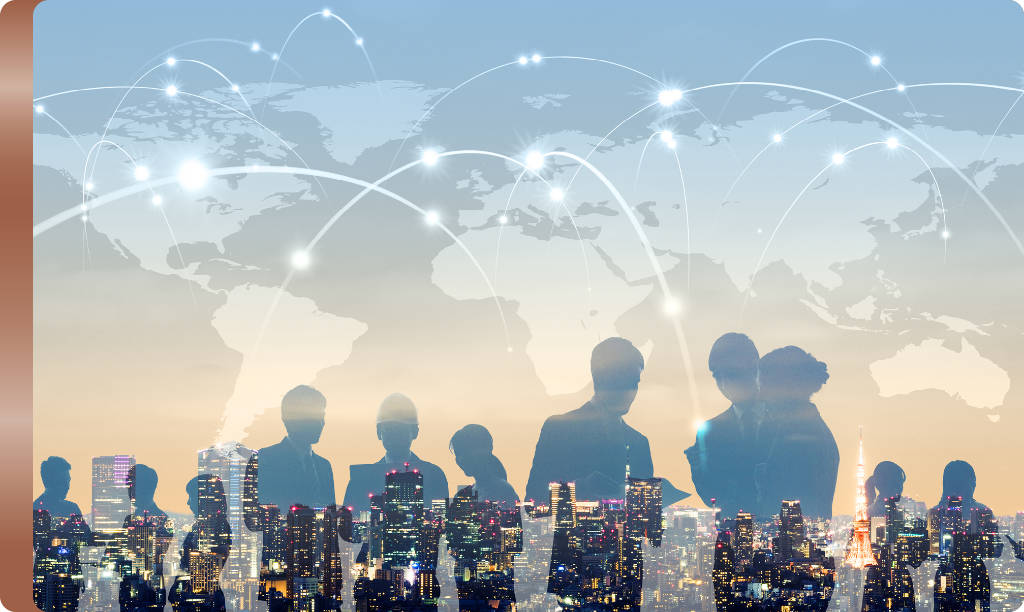 TAILOR MADE
Unsere klassischen Tools unterstützen Sie direkt in Ihrer Produktkommunikation und liefern
wertvolle Markt- und Verbraucherinformationen für künftige Produktentwicklungen.
With your certificate, trophy and signet you make your success not only official, but also visible for your customers and visitors everywhere and at any time.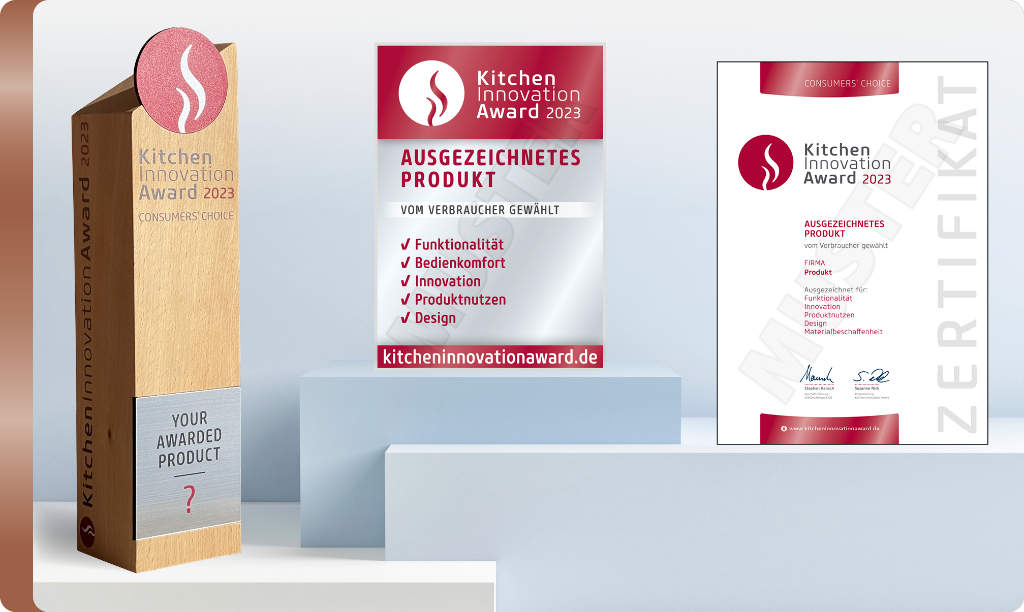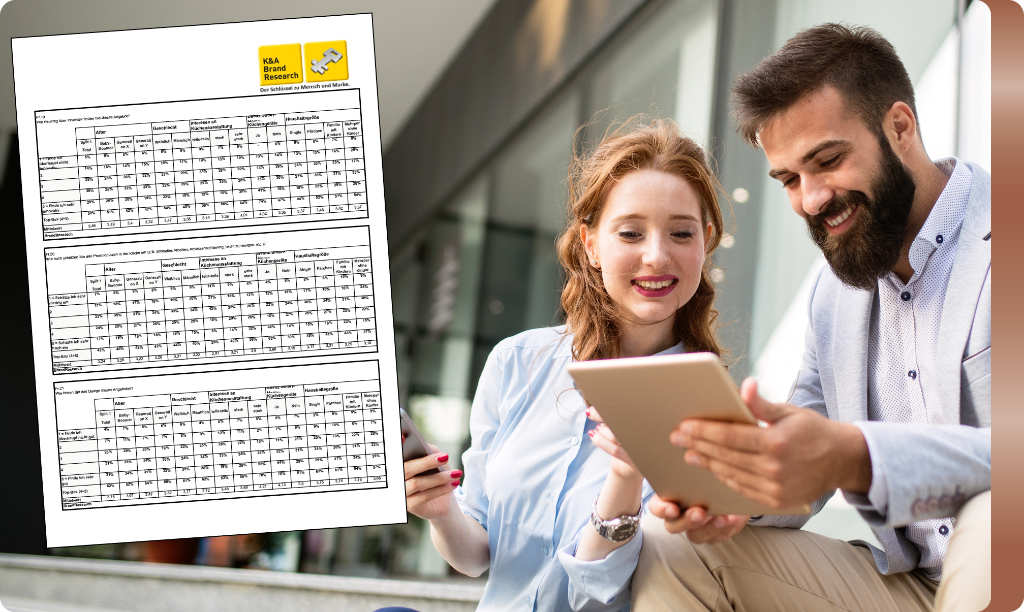 The consumer and jury justification for your award shows the high esteem in which your innovation is held: With our detailed market research analyses, you can support your award objectively and credibly in your communication.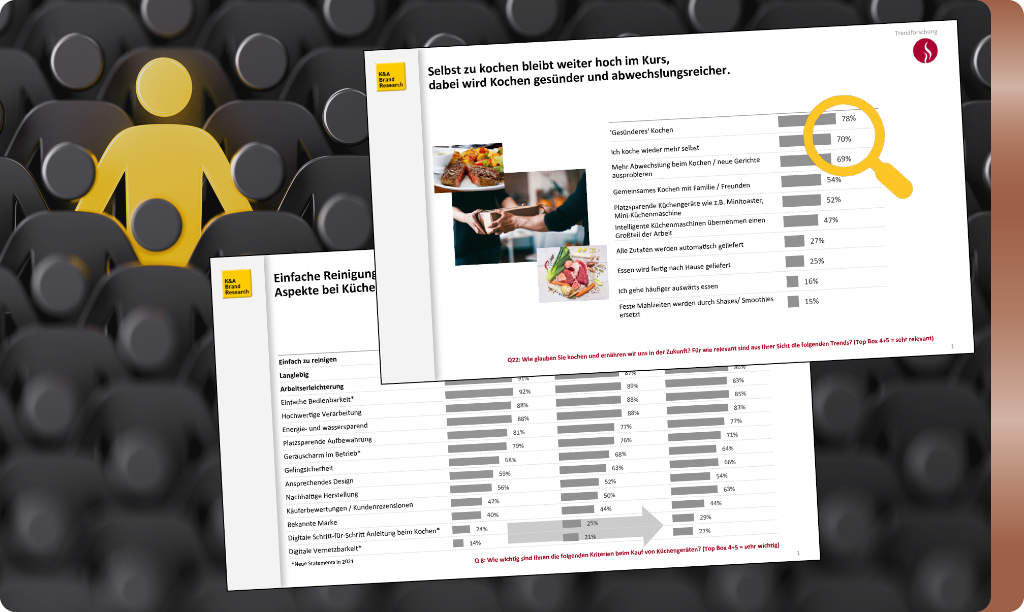 Our results from the exclusive annual trend studies provide you with valuable consumer insights and thus with concepts for successfully developing your next innovations.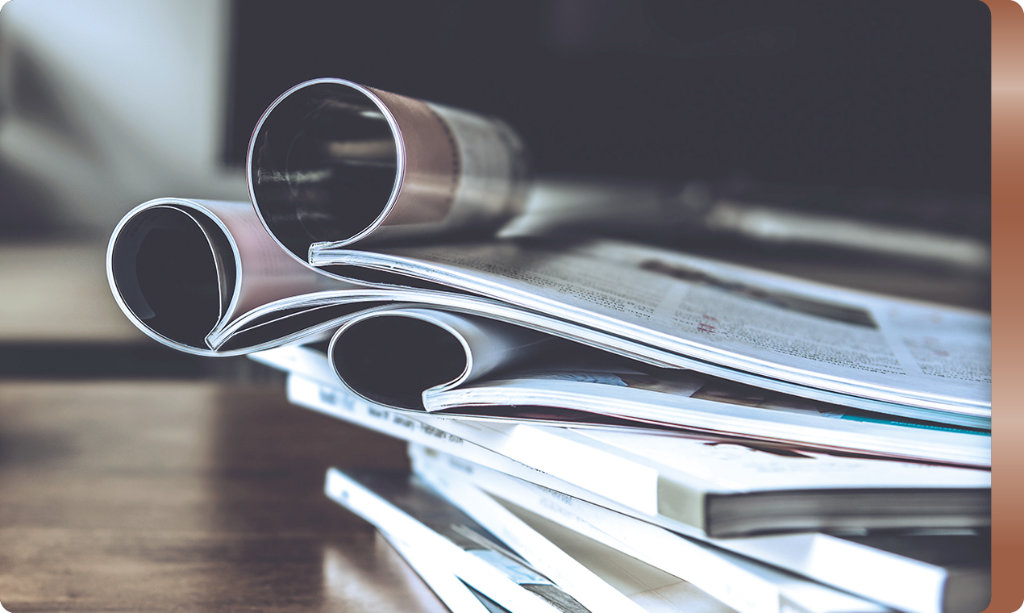 We talk about it: With our regular dispatch of press releases to all relevant trade media, we keep purchasing decision-makers and opinion leaders up to date on topics related to the Award.