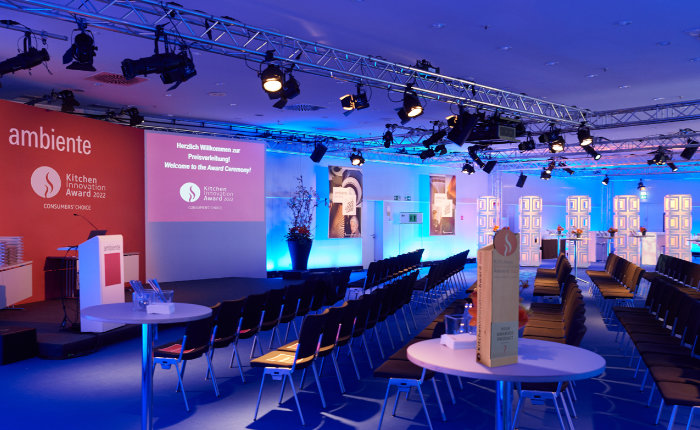 Awarded products in the spotlight
We showcase your award-winning products at Ambiente, the largest international consumer goods show and world's leading trade fair for the sector. We present the award winners to all trade fair visitors locally and around the world with a combination of live events and digital framework programme. The award ceremony is a fitting finale for the unique selection process and gives you an invaluable opportunity to meet business partners.
YOUR BENEFIT
Eine Auszeichnung mit dem Kitchen
Innovation Award unterstreicht nicht nur Ihre verbraucher- und anwenderorientierte Innovationsstärke,
sondern bietet den Startschuss für eine umfassende 360 Grad Kommunikation. Mit unserem exklusiven Marketingpaket
für die Preisträger verleihen Sie Ihrem Erfolg eine überzeugende Stimme!
Worldwide, irrespective of time and place: we provide an interactive presentation of your award-winning product through words and images/video in our one-of-a-kind digital showroom »Hall of Innovation«.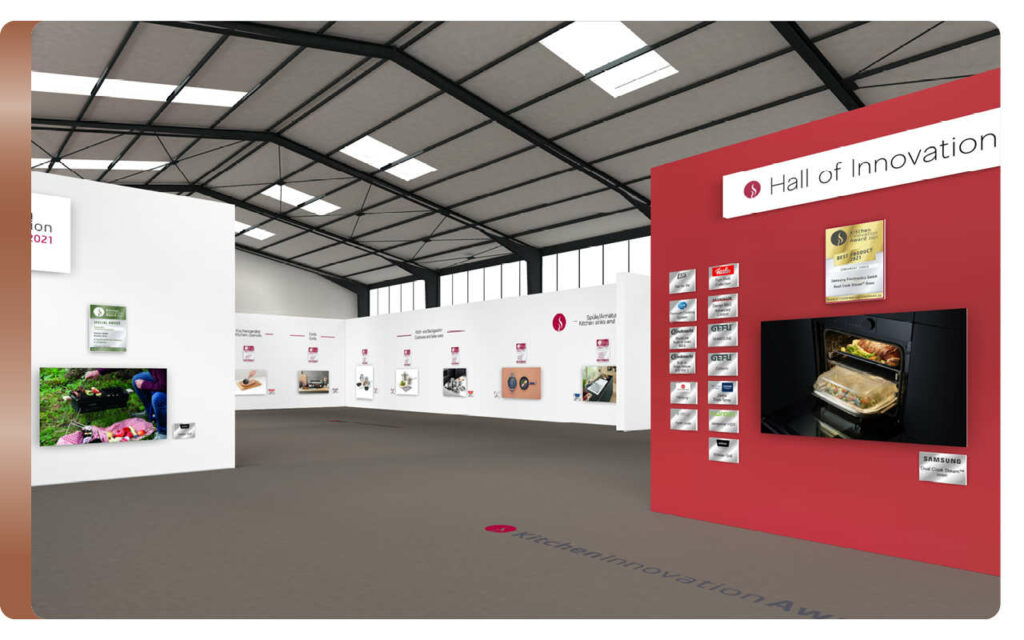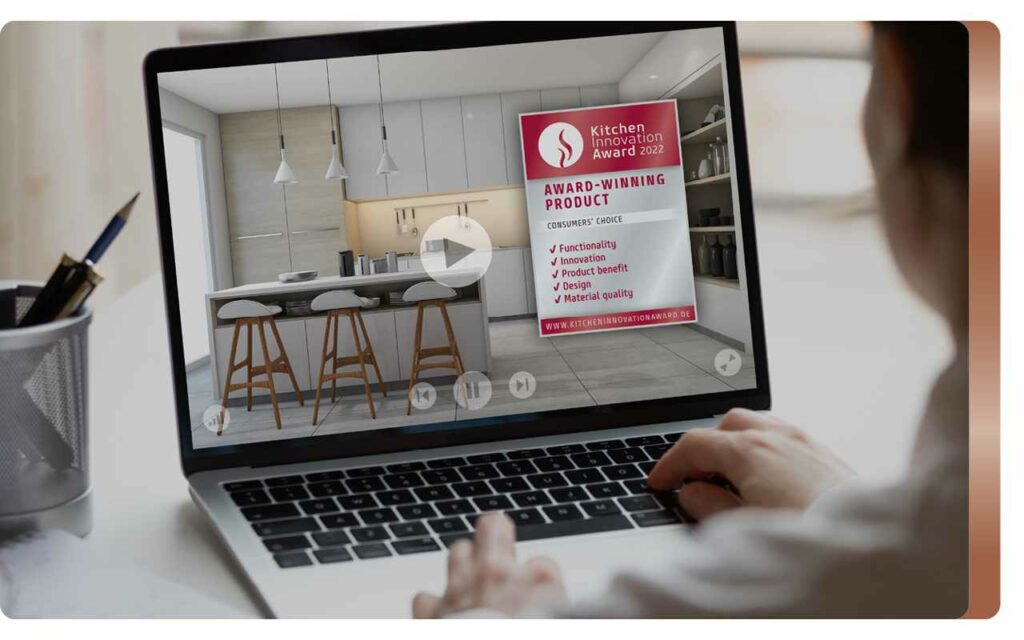 Auf den Punkt gebracht: Unsere individuellen, für Sie erstellten Produktvideos kommunizieren alle Auszeichnungskriterien in Wort und Bild und legen Ihren Kunden sowie Konsumenten eindrucksvoll die Vorteile des ausgezeichneten Produktes dar (s. Produkteinspieler).
b2b & b2c: our online galleries at www.kitcheninnovationaward.de and on our consumer advice website MA'UOLA (www.mauola.de) are geared to the target group and show all winning products to both dealers and consumers directly in the appropriate context.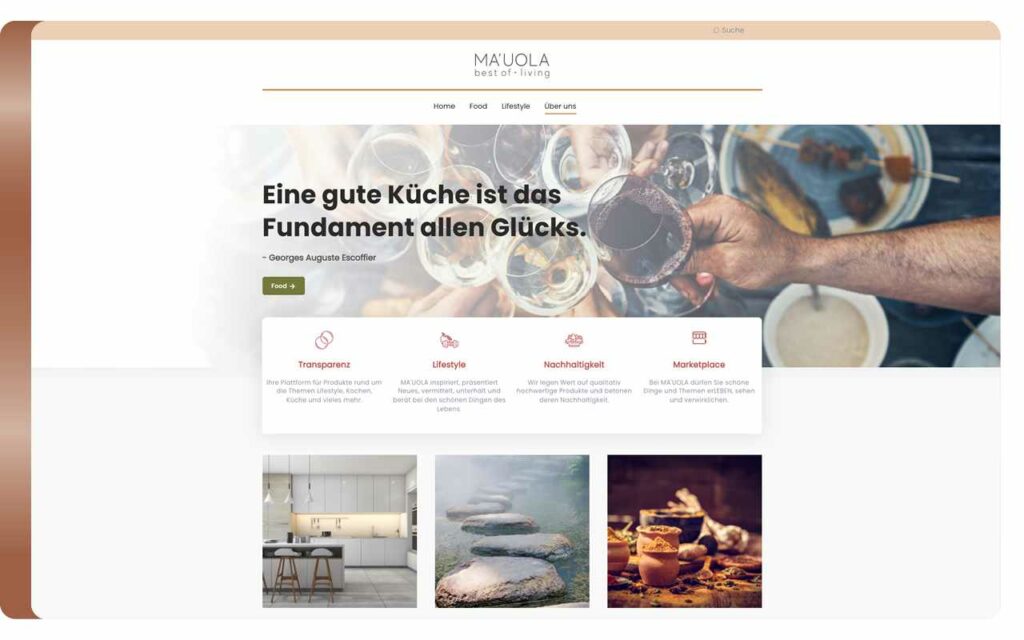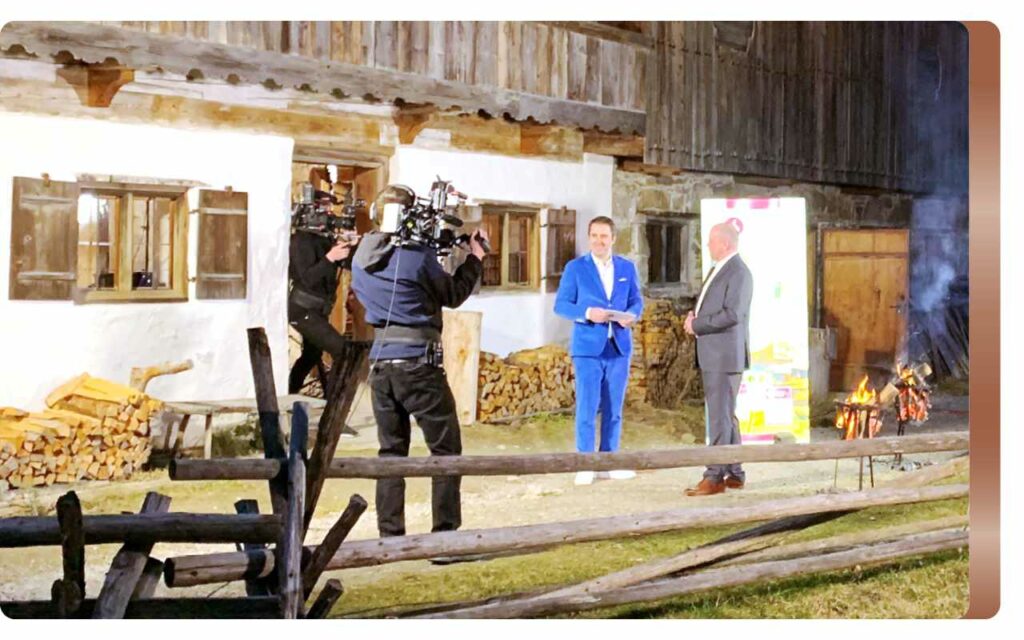 Our short, entertaining stories and videos about the award round out your communications for customers and consumers by highlighting and endorsing your innovative strength and consumer-oriented approach.
TAILOR MADE
Unsere klassischen Tools unterstützen Sie direkt in Ihrer Produktkommunikation und liefern
wertvolle Markt- und Verbraucherinformationen für künftige Produktentwicklungen.
With your certificate, trophy and seal, your success is not just official but also visible to your customers and all visitors everywhere and at all times.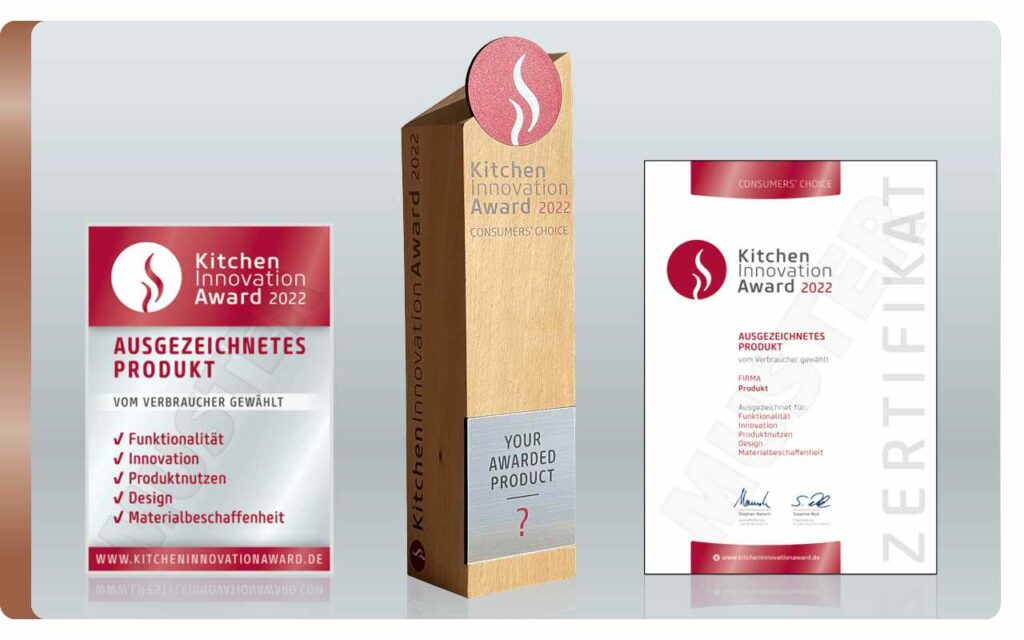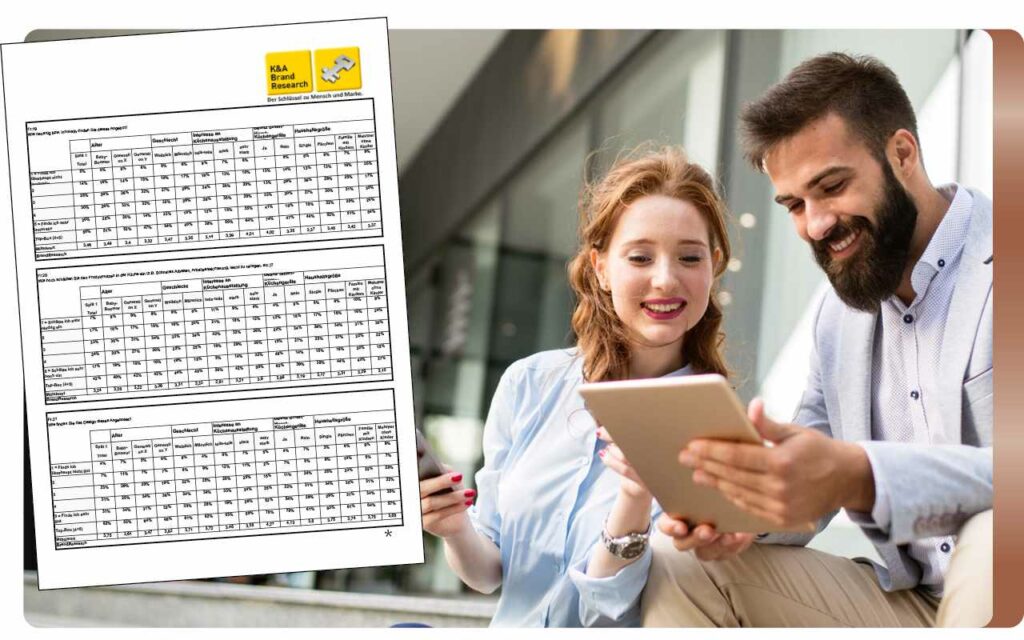 The consumer and jury feedback regarding your award highlights the great value placed on your innovation: our detailed market research analyses allow you to substantiate the importance of your award objectively and credibly in your communication.
We talk about it: we are always keeping buyers and influencers up to date by sending regular press releases to all relevant industry media, through targeted media partnerships and through Social Media activities.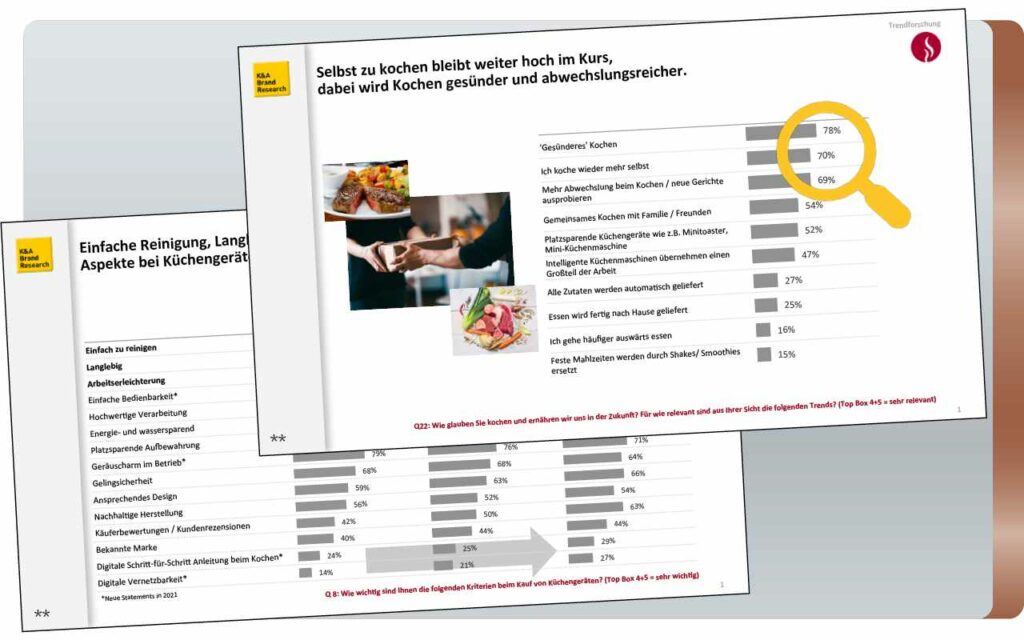 Our results from the exclusive annual trend studies provide you with valuable consumer insights and thus with concepts for successfully developing your next innovations.